Accounting and Bookkeeping
Accounts Payable
Note: Articles published before January 1, 2017 may be out of date. We are in the process of updating this content.
Originally Posted: June 6, 2009
An account payable is an outstanding bill from a vendor that the organization has an obligation to pay. The following examples show in a journal entry format how an account payable is created and how the account payable is removed when the check is cut to pay the invoice.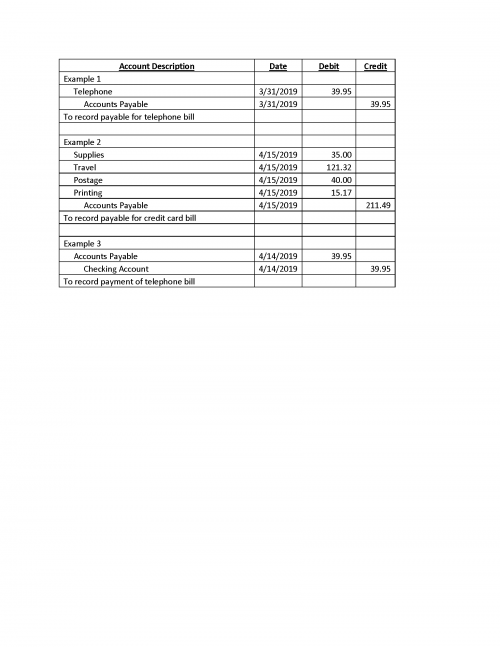 "