Articles & Videos by Topic
Other Resources
Ron Barrett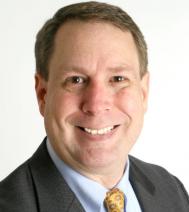 National Corporate Research, Ltd.
Ron Barrett is the Vice President of Nonprofit Services at National Corporate Research, Ltd., ("NCR"), a professional registered agent company that provides nationwide corporate, secured transaction, business license, and nonprofit services. His responsibilities at NCR have included management of client service specialists and operational staff working with various state and federal agencies as well as product development. He joined NCR in 2008 when Capitol District Information, a provider of legal research, document retrieval and library services in Washington, D.C., was acquired by NCR.
Mr. Barrett has a wealth of knowledge and experience working with nonprofits, state corporate and charity regulators, and state sales tax exemption filing offices. He developed a comprehensive suite of nonprofit services that NCR currently provides to legal and business entity clients. These services include corporate filings, charitable solicitation registrations, compliance and sales tax exemption management. He is the co-author of Nonprofit Fundraising Registration: The 50-State Guide (Nolo, 2nd Ed., Nov. 2012), has authored numerous articles and has presented public and in-house CLE seminars on state charitable registration requirements around the country.
He is a member of numerous organizations, including: The American Society of Association Executives, Center for Nonprofit Advancement, Capital Area Nonprofit and Association Network, and is the President of Capital Toastmasters I.