Articles & Videos by Topic
Other Resources
Judy Borsher, CPA, MBA, CGMA, CITP, MCT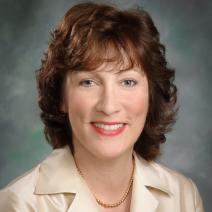 SCG Training & Consulting Corporation
Judy Borsher, CPA, MBA, CGMA, CITP, Microsoft Certified Trainer, is President of SCG Training and Consulting Corporation. Over 20 years, she has presented more than 1,900 technology CPE programs with consistently high ratings. Judy is known for providing custom training solutions and consulting and programming services to help organizations attain core competencies in technology skills and achieve financial reporting goals.
Prior to establishing SCG, Borsher worked for KPMG, with a focus on small business information systems and advising nonprofit CFOs. She also worked with a national training company under contract with IBM and AT&T, where she developed, managed, and presented technology training programs. Recent projects include creating Advanced Excel training customized to the specific needs of auditors; SharePoint 2010 and Microsoft Office 2010 integration; custom business graphics training for a Fortune 500 financial division; and design of multi-language forms for an international NGO.
She is a member of and instructs technology courses for the American Institute of CPAs (AICPA), Virginia Society of CPAs (VSCPA), Greater Washington Society of CPAs (GWSCPA) and the Maryland Association of CPAs (MACPA).
She earned both her MBA and BA from Cornell University.