Articles & Videos by Topic
Other Resources
Paul Calabrese, CPA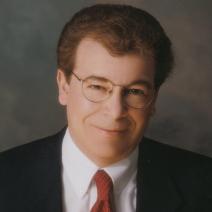 Paul provides accounting and consulting services to the non-profit and government contracting clients. He has over 30 years of professional experience and is a dynamic trainer, with expertise in federal grant awards, and related indirect cost rate development and the associated agency submissions under OMB Circular A-122.
Paul has experience with grant awards per OMB Circular A-110 and certain agency-specific requirements such as the HHS Grants Policy Statement. On the federal procurement side, Paul has experience with Cost Accounting Standards (CAS) and CAS disclosure statements, Federal Acquisition Regulation Cost Principles (FAR), Department of Defense (DOD) FAR Supplement, and the Defense Contract Audit Agency (DCAA) manual.
Paul received his BS in Business Administration with a core in accounting from George Mason University.
Member of:
Greater Washington Society of CPAs
Past Chair, non-profit committee
Maryland Association of CPAs