Articles & Videos by Topic
Other Resources
Robert N. Gray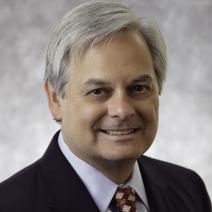 CPA and Director of Quality Control, Rubino & Company
Bob manages the accounting and auditing practice of Rubino & Company, and monitors the firm's quality control for its audit and attest function. Bob has over 30 years of public accounting experience, serving clients in a wide range of industries spanning business in the Washington DC metropolitan area.
Bob has taught accounting and auditing courses at George Mason University and George Washington University. He has given presentations and has written articles for various publications on a wide range of accounting and auditing matters.
Bob received his BS in Accounting, summa cum laude from Villanova University.
Licenses and designations:
Member of:
American Institute of CPAs
Greater Washington Society of CPAs
Virginia Society of CPAs
Institute of Management Accountants
National Contract Management Association