Articles & Videos by Topic
Other Resources
Sponsor us!
If you like what you see here, please consider sponsoring this website. Learn more.
Karen Roche, CPA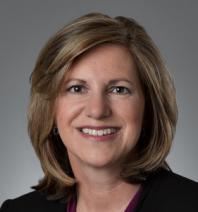 Karen, a Partner at Calibre CPA Group, has been in the public accounting field since 1984. She works with a number of tax-exempt organizations, providing controllership services, improving internal and external financial reporting processes and streamlining accounting practices and procedures.
Karen received her Bachelor of Science degree in Accounting and Finance from La Salle University in 1984. She is a Certified Public Accountant in the District of Columbia and Maryland, a member of the American Institute of Certified Public Accountants and the Greater Washington Society of CPAs.
By This Author: