Articles & Videos by Topic
Other Resources
Kathy Cuddapah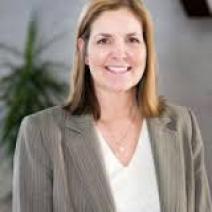 As a senior tax manager in Aronson's Nonprofit and Association Industry Services Group, Kathryn Cuddapah has over 27 years of audit, tax, outsourcing and consulting experience. Kathy is responsible for the timely and accurate filing of all clients' federal Form 990s and related filings, and provides tax consultations on a variety of issues, including employment, compensation, good governance policies and unrelated business income tax areas. In addition to her work with nonprofit organizations in the firm's audit and tax practice, Kathy also has significant experience serving as an outsourced financial professional. She has been outsourced in the Chief Financial Officer capacity, the longest being a full time six-month stay at an organization with over $10 million in revenues, including government grants. During the engagement she prepared the organization for an A-133 audit.
As a well-respected authority in her field, Kathy is a frequent speaker on nonprofit tax topics for organizations such as Lorman Educational Services, Maryland Association of Nonprofits, Nonprofit Roundtable, Nonprofit Cooperation Circle, and the UMBC Sondheim Scholarship Series. She is also a founding member and treasurer of a small nonprofit that focuses on the health policy needs of children with chronic medical conditions.
Kathy earned a bachelor's degree in accounting from Emory University, and her master's in taxation from American University. She is a member of the AICPA and GWSCPA, where she is active with the Nonprofit Section.
By This Author: