Articles & Videos by Topic
Other Resources
Lisa Heller, CPA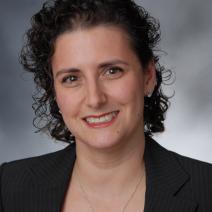 Lisa Heller is a senior tax manager in the Firm's Exempt Organizations Tax Department. Ms. Heller has over 20 years of exempt organization tax experience. Previously, Ms. Heller served as a Senior Tax Manager at Ernst & Young in Washington and in New York City, as well as at regional accounting firms in the New York Metropolitan area. She also worked as a legal clerk in the Office of Chief Counsel of the Internal Revenue Service in Washington. Ms. Heller has worked with a variety of tax-exempt organizations and their related taxable entities, including hospitals and healthcare systems, physician practices, research and educational organizations, social welfare organizations, trade associations, public charities, and private foundations.
Professional and Industry Experience
Over the course of her career, Ms. Heller has dealt with a variety of matters affecting tax-exempt organizations, including: 
IRS Examinations 
Tax Exemption Applications 
Charitable Registrations 
Lobbying and Political Activities 
Unrelated Business Income Analysis and Tax Planning 
Private Inurement and Intermediate Sanctions 
Taxable Subsidiaries and Related Entities
 Sales and Use Tax Matters
 Foreign Reporting
 Parsonage calculations and tax planning
Ms. Heller currently works with a number of highly visible organizations, including: the Association of American Colleges and Universities, the American Association for Justice, the Corcoran Gallery of Art, the Conference of State Bank Supervisors, Levine Music, Common Cause, and Boys and Girls Clubs of Greater Washington.
Ms. Heller is a frequent writer and lecturer on various tax and other business topics. Her most recent presentations include the following: 
FATCA DOES Apply to You - 2015 AICPA Not-For-Profit Conference 
UBI - What It Is, What It Isn't - 2014 Tate & Tryon Seminar
 Lessons Learned from the IRS Colleges & Universities Compliance Project - 2014 Tate & Tryon Seminar