Articles & Videos by Topic
Other Resources
Terri McKnight, CPA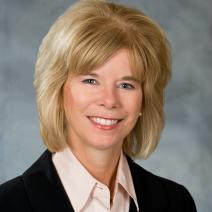 Gelman, Rosenberg & Freedman, CPAs
Terri McKnight, CPA, partner and director of the audit department for Gelman, Rosenberg & Freedman CPAs, has more than 24 years of accounting experience in both the public and private sectors, including more than four years with large national CPA firms. Her focus is auditing and consulting for organizations within the nonprofit industry. Ms. McKnight's responsibilities include managing all phases of audit engagements and consulting for nonprofit organizations including private voluntary organizations with or without federal funding, associations, private foundations and other charitable institutions.
Ms. McKnight has written articles and presented seminars throughout the nonprofit community related to governance best practices, new accounting standards and the effects of Sarbanes-Oxley. Her most recent article, "Avoid Fraud with Effective Policies and Controls," was published in Associations Now's January 2011 edition. In 2011, Ms. McKnight co-presented a workshop on how nonprofits can prevent fraud for ASAE's 2011 Finance and Business Operations Symposium.
Ms. McKnight also spent two years as a controller in the private sector developing and implementing accounting and internal control procedures, preparing budgets and financial forecasts and consulting on investment decisions and employee benefit plans. Her corporate experience, combined with 24 years in public accounting, provides clients with a broad understanding of financial management issues from both public and private perspectives.
Ms. McKnight earned her Bachelor of Science degree in Accounting, cum laude, from Christopher Newport College in Virginia. She is a member of the American Institute of Certified Public Accountants, the Greater Washington Society of CPAs, the Maryland Association of CPAs, Virginia Society of Certified Public Accountants, the Finance and Administration Roundtable and the American Society of Association Executives. She is currently president of the Board of Directors for the Ovarian Cancer National Alliance.
By This Author: