Articles & Videos by Topic
Other Resources
Sponsor us!
If you like what you see here, please consider sponsoring this website. Learn more.
Scott E. Hallberg, CPA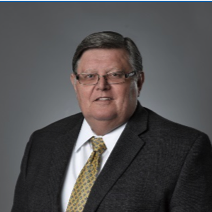 Scott E. Hallberg, CPA, is a senior director in the tax department of Calibre CPA Group. He has been in public accounting since 1976. Scott is considered the firm's main authority in tax matters relating to associations, membership organizations, charities, political action committees and special interest groups, labor unions, employee benefit plans, and other tax-exempt organizations, having significant audit, accounting, and reporting experience with these entities. He has had extensive dealings with the Department of Labor and Internal Revenue Service in the examination of various organizations and funds. He also assists clients with a wide variety of tax issues. In addition, Mr. Hallberg has provided speeches for the International Foundation of Employee Benefit Plans and the American Institute of Certified Public Accountants National Conference on Employee Benefit Plans. He is a frequent guest speaker at firm-hosted seminars and authors many tax-related articles and client releases for our firm.
By This Author: