Articles & Videos by Topic
Other Resources
Billy Sissamis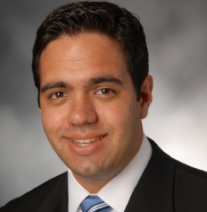 Billy Sissamis is a Bookkeeper in Tate & Tryon's Outsourced Accounting Services department and is responsible for the recurring accounting functions for multiple organizations. He is responsible for assisting in interim and permanent controllership engagements for multiple nonprofit organizations. Mr. Sissamis's accounting experience includes:
Processing accounts payable and accounts receivable
Reconciling general ledger accounts
Assisting with the year-end audit
Preparation of local, state and federal tax forms
Mr. Sissamis is currently pursuing a master's degree in accounting at American University.