Articles & Videos by Topic
Other Resources
Jeffrey A. Stefan, CPA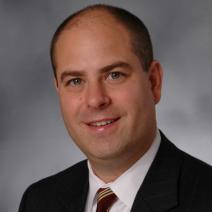 Jeff Stefan is the partner in charge of Tate & Tryon's auditing practice and has more than 25 years of experience serving the nonprofit sector.
Professional and Industry Experience
In addition to his extensive audit and tax experience, he has provided consulting services to organizations such as The World Bank, AMVETS, and ASAE & The Center for Association Leadership in a variety of areas, including grant compliance, merger due diligence, and internal controls. He has also been called upon to consult on a variety of complex issues such as:
Fair value accounting (FAS157)
Accounting for alternative investments (FAS133)
Split interest agreements
Endowment accounting (UPMIFA/FSP117-1)
Single member limited liability corporations
Uncertain tax positions (FIN48)
Interest rate swap agreements
A few of Mr. Stefan's major audit clients include:
Americans for the Arts
American Health Care Association
PhRMA
American Society of Civil Engineers
National Retail Federation
Publications and Articles
Mr. Stefan has presented and authored articles on many recent accounting and auditing issues including:
FASB Staff Position (FSP) FAS117-1, "Endowments of Not-for-Profit Organizations: Net Asset Classification of Funds Subject to an Enacted Version of the Uniform Prudent Management of Institutional Funds Act, and Enhanced Disclosures for All Endowment Funds"
Educating Your Board About Audits
Understanding Statement of Auditing Standards (SAS)103 "Audit Documentation"
SAS112 "Communicating Internal Control Matters Identified in an Audit"
A Summary of the new Audit Risk Standards
Professional Associations
American Institute of CPAs (AICPA)
Greater Washington Society of CPAs (GWSCPA)
ASAE & the Center for Association Leadership (ASAE)
Other Activities
Board of Directors, Safetek Concepts, Inc.
Education, Licenses & Certifications
B.S., Accounting, University of Baltimore
B.S., Finance, Frostburg University
CPA
By This Author: