Articles & Videos by Topic
Other Resources
Amy Boland, CPA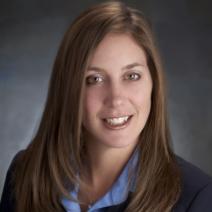 Gelman, Rosenberg & Freedman, CPAs
Amy Boland, CPA is an audit partner at Gelman, Rosenberg & Freedman CPAs with more than 17 years of experience in auditing and public accounting. She concentrates her skills in the specialized field of audits of nonprofit organizations including associations, private voluntary organizations and other charitable institutions.
She is responsible for all aspects of client service and engagement administration and interacts with client management and staff to plan engagements, resolve problems and suggest procedures to improve the accounting process and internal controls. Additionally, she oversees budgeting and the supervision of audit staff to ensure the efficient completion of fieldwork.
Ms. Boland assists in the planning and budgeting of audits in accordance with the Yellow Book and OMB Circulars A-122 and A-133 and supervises audit staff on multiple engagements. She performs audits on behalf of most federal agencies, most frequently for USAID grantees, and with our international PVO team to assist clients with global activity in strengthening field office controls and establishing policies and procedures to ensure grant compliance.
Ms. Boland earned her Bachelor of Science degree in Accounting at the Pennsylvania State University. She is a member of the American Institute of Certified Public Accountants, the Greater Washington Society of Certified Public Accountants, the Maryland Association of Certified Public Accountants, the Pennsylvania Institute of Certified Public Accountants and the Institute of Management Accountants' Small Business Committee. Ms. Boland is also the treasurer of the American Association of Suicidology and is active in the nonprofit community.