Articles & Videos by Topic
Other Resources
Carolyn Mollen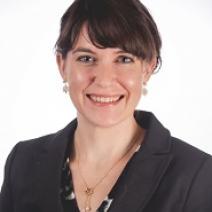 Carolyn Mollen is the chief financial officer at Independent Sector, where she specializes in nonprofit accounting and management issues, with an emphasis on financial reporting, budgeting, and grants management.
Prior to joining Independent Sector in 2011, Carolyn was a manager with LarsonAllen LLP in their outsourcing department where she gained broad experience with a variety of nonprofit organizations. Carolyn is a member of the AICPA's Not-for-Profit Advisory Committee and previously served as a member of the FASB Resource Group on NFP Financial Reporting—Other Financial Communications. She is an active member of the Greater Washington Society of CPAs, where she serves on the Nonprofit Financial Accountability Task Force and previously served as chair of both the Not-for-Profit Section and the Not-for-Profit Symposium. She also received the 2015 GWSCPA Outstanding Member in Business & Industry Award and the 2016 Nonprofit CFO Rising Star Award. In addition to her professional memberships, she serves as treasurer for Travelling Players Ensemble, a nonprofit theater camp, and as a member of the finance committee for Adventure Theater.
In her free time, she enjoys sharing her love of theater and practicing yoga with her seven-year-old daughter. Carolyn earned her bachelor of arts at the College of William and Mary, a certificate in accounting from the University of Virginia, and her master of public administration from George Mason University. She is a licensed CPA in the Commonwealth of Virginia.