Articles & Videos by Topic
Other Resources
Christian Spencer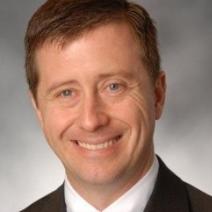 Christian Spencer is a Partner with RSM US LLP in Washington, DC.
Summary of Experience
Christian has over 22 years of public accounting experience, including 20 years working exclusively with nonprofit organizations. His experience includes planning and managing audits of a wide range of nonprofit organizations, including associations and charitable and educational organizations including those with for-profit subsidiaries and political action committees. He also has experience working with a number of private schools in the Washington, D.C. area. He has extensive experience working with nonprofit organizations with alternative investments. He has conducted onsite internal control reviews at foreign field offices in Greece, the United Kingdom, Romania, Belgium, Serbia and Germany. In addition, he has conducted internal control reviews at large trade shows and assisted organizations in developing prudent reserve policies.
Christian's responsibilities include supervising engagements, drafting financial statements, composing management letters, advising clients on accounting policies, ensuring that critical audit deadlines are met and leading presentations to audit committees and board of directors.
Christian sits on the audit and finance committees of a large 501(c)(3) Washington, D.C.-based nonprofit organization that focuses on providing food and shelter services. In addition, he is a past member of the Finance and Business Operations Section Council of the American Society of Association Executives (ASAE). He participates in ongoing continuing education courses for nonprofit accounting, writes articles for various publications /and leads presentations on a variety of industry topics.
Professional affiliations and credentials
Certified public accountant, Virginia and the District of Columbia
American Institute of Certified Public Accountants
Greater Washington Society of CPAs
Virginia Society of Certified Public Accountants
American Society of Association Executives, finance and business operations section
Education
Bachelor of Science, accounting, University of Virginia