Articles & Videos by Topic
Other Resources
Tom Ciolkosz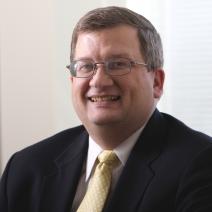 Tom is a Senior Vice President Commercial Banker with First Citizens Bank. He has over 30 years of experience in the banking and finance industry. His responsibilities have included being a Commercial Lender, Business Development Officer and Relationship Manager.
His expertise includes working with clients of small to mid-size businesses, CPA's, trade associations and nonprofits. He is currently a member of the Greater Washington Society of CPA's (GWSCPA) where he Chairs 2022 Nonprofit Symposium. He also serves on the Membership and Programs committee, and he previously served as Board of Director for the organization. He is a Board of Director for HealthWorks of Northern Virginia and Stop Child Abuse Now (SCAN) of Northern Virginia.
Tom is also involved with various associations including American Society of Association Executives (ASAE) and the Nonprofit Financial Accountability Task Force. Tom graduated from the University of Virginia's Darden School of Business and the Virginia Bankers School of Bank Management program in 2019.