Articles & Videos by Topic
Other Resources
Dawit Negari, CPA, CFE, CGFM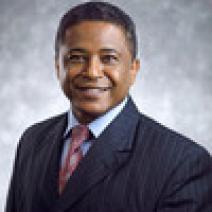 Dawit provides services to federal government contractors and nonprofit organizations. His primary responsibilities include planning, executing and monitoring the completion of traditional financial statement audits, audits of employee benefit plan, and compliance audits under 2 CFR 200 Part F (Single Audit). In addition, he has performed numerous non-attest engagements to include: review of compliance with regulations and contract provisions; review of internal control policies and procedures; and risk assessment services.

Furthermore, in addition to being a Certified Public Accountant, Dawit is also a Certified Fraud Examiner. With this specialized certification, Dawit is skilled in providing forensic and litigation support services. He is also capable in providing internal audit outsourcing/co-sourcing services. Dawit knows what constitutes relevant information and how to interpret it. He is skilled in defining financial issues, reviewing records, analyzing and interpreting data, developing appropriate financial reports, and evaluating results. Dawit's findings allow him to identify ways for his clients to improve controls, reduce risk to the organization, reduce operating costs, and verify that procedures and controls are operating as intended.

Dawit is skilled in GAAP, GAAS, GAGAS, FAR, and 2 CFR 200, and he is a member of the American Institute of CPAs, Greater Washington Society of CPAs, Association of Government Accountants, and Association of Certified Fraud Examiners.