Articles & Videos by Topic
Other Resources
Matthew Duvall, CPA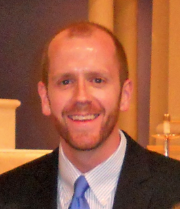 Matthew Duvall is a senior manager with UHY LLP's accounting and auditing department. He is responsible for providing auditing and tax services to nonprofit organizations, and serves as part of the on-site team. He currently works on engagements for many nonprofit organizations including the American Association of State Colleges and Universities, the Aluminum Association, American Rivers, the Tai Sophia Institute and Meals on Wheels of Central Maryland.
As a senior manager, Matthew is responsible for planning, performing and reviewing financial statement audits for all types of tax-exempt organizations. He specializes in conducting audits under OMB Circular A-133.
Matthew earned his B.S. in accounting and his Masters in accounting and information technology from the University of Maryland. In 2009 he earned the professional designation of Certified Public Accountant. He is a member of the American Institute of Certified Public Accountants and the Maryland Association of Certified Public Accountants. He currently serves on the board of the Association of Community Services of Howard County. Matthew is also a founding member of the Howard County Advisors, a networking group of young professionals.
Matthew has been with the firm since his internship in 2002.