Articles & Videos by Topic
Other Resources
Eric Fraint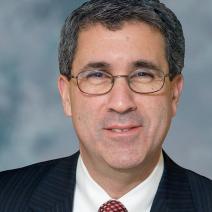 Your Part-Time Controller, LLC
President
Eric Fraint, a Wharton trained CPA, founded Your Part-Time Controller, LLC, in 1993. Your Part-Time Controller focuses on delivering accounting and financial services to nonprofit clients on an as-needed basis. These services include general accounting services, bookkeeping, budgeting, strategic financial planning and other financial-related consulting.
Mr. Fraint's philosophy is to provide clients with a strong financial infrastructure that leverages internal resources, releasing management to concentrate on core mission and service delivery.
Your Part-Time Controller is proud of its ability to provide sound accounting practices and well-honed solutions to everyday accounting problems to nonprofit organizations. What further distinguishes Your Part-Time Controller's service is the value its staff provides by working with the management team of an organization to bring a fresh perspective, provide sound guidance and creative problem solving skills to higher-level strategic business issues.
Mr. Fraint has been an Adjunct Professor in Drexel University's Graduate Arts Administration Program where he has taught classes on financial management. He is currently on the adjunct faculty of the Fels Institute of Government at the University of Pennsylvania. He is a frequent lecturer on various financial topics for the Nonprofit Center at LaSalle University and other leadership organizations in the region including the Pennsylvania Bar, the Arts & Business Council and the Franklin Forum sponsored by the Association of Fund Raising Professionals (AFP).
Mr. Fraint is a frequent contributor to Don Kramer's Nonprofit Issues, an online publication for nonprofit executives and their professional advisers. His column, "Behind the Numbers", has been well received and republished in other regional nonprofit publications.
Mr. Fraint, a 1977 graduate of The Wharton School of The University of Pennsylvania, currently serves on the Board of Directors of the Greater Philadelphia Cultural Alliance. He has served on the boards of the Philadelphia Jewish Archives Center, Creative Access, the Jewish Publication Society, The Philadelphia Foundation and other nonprofit boards.
By This Author: