Articles & Videos by Topic
Other Resources
Giorgi Datashvili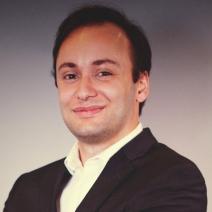 Giorgi Datashvili is a Senior Associate in Aronson's Nonprofit Services Group. He works with a team of accountants to perform attestation services (audits, reviews, and compilations), providing assurance that an independent, audit has been performed in accordance with GAAP.
Before joining Aronson, Giorgi was an intern for a local accounting firm in West Virginia gaining valuable insight into various accounting system software systems, billing, cash flow processes management, and other areas.
Giorgi earned a Bachelor's of Business Administration, with a concentration in accounting, and Bachelor's in Accountancy from Bluefield State University.
By This Author: