Articles & Videos by Topic
Other Resources
Glenn Miller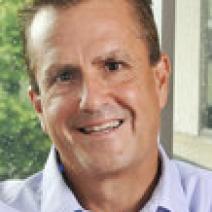 As Wegner CPAs' Managing Partner, Glenn Miller has more than seventeen years experience performing financial statement audits and tax consultation for non-profit organizations. In addition to performing audits, Glenn regularly provides management consulting to organizations on topics such as executive compensation, budgeting, investment policies, and internal control systems. Glenn's diverse non-profit client base allows him to not only communicate ideas to clients in a particular industry, but to share systems, operations and successes of his clients from a variety of business settings and industries.
Glenn is dedicated to helping clients implement control systems and strategies that protect the organization, its people and its assets, preventing problems in the future. In more than seventeen years, Glenn has gained extensive experience providing specialized services to non-profit clients, including:
Value-added financial services such as cash projection models, establishing investment and financial policies, internal control systems and accounting system development for start-up non-profit organizations
Fraud analysis and investigations
Human resource and employee selection services
Client representation during Internal Revenue Service and Wisconsin Department of Revenue audits
Identifying strategies for clients to reduce the cost of annual audits
Assisting clients in developing strategies to expend organization membership bases
Certifications
Certified Public Accountant
Professional and Community Involvement
American Institute of Certified Public Accountants (AICPA)
Wisconsin Institute of Certified Public Accountants (WICPA)
Association of Certified Fraud Examiners
UMPSCARE Charities (the official charity of the Major League Baseball umpires), Treasurer
Wisconsin Institute of Certified Public Accountants Career Speakers Program
Education
Bachelor of Business Administration, Accounting; University of Wisconsin – Madison
Just For Fun
Away from the office, Glenn enjoys spending time with his family and friends, traveling, playing golf and cheering his kids on at various sporting events. His love for sports began at quite a young age when he served as the Bat Boy for both the Chicago Cubs and the San Francisco Giants.