Articles & Videos by Topic
Other Resources
Janna Goudarzi, MST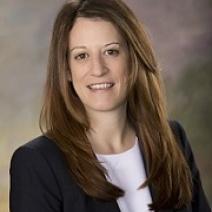 Gelman, Rosenberg & Freedman CPAs
Janna Goudarzi, MST is a supervisor in the nonprofit tax department at Gelman, Rosenberg & Freedman CPAs. She began working with nonprofit audits and taxes in 2003. As a nonprofit tax supervisor, she reviews and supervises the preparation of all tax compliance-related deliverables for nonprofit clients.
Her responsibilities include interaction with clients, staff and management to ensure the efficient and timely completion of all nonprofit tax forms.
Ms. Goudarzi earned her bachelor's degree in accounting at Pennsylvania State University and her master's degree in taxation from American University.
By This Author: