Articles & Videos by Topic
Other Resources
Jennifer McCahill, CPA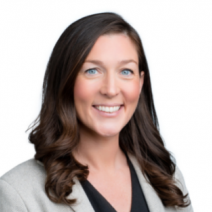 Executive Summary
Ms. McCahill has worked in public accounting for her entire career and possesses expertise in auditing and accounting for tax-exempt organizations. She is a frequent speaker on compliance with Uniform Guidance, and leads a seminar and webinar series aimed at bringing financial management education to Maryland, DC and Virginia nonprofits. In addition to her role as an auditor, Ms. McCahill is also a leader in the firm's Employee Benefit Plan practice, ensuring clients' compliance with the specifics of various plan qualifications.
As a partner, Ms. McCahill is responsible for coordinating interactions between firm and client staff and for ensuring the engagement is completed in a timely, accurate and efficient manner. She manages all phases of engagements for audits of nonprofit organizations, including accreditation programs, associations, private voluntary organizations and other charitable institutions.
Ms. McCahill was recognized among The Daily Record's 2019 Leading Women. The award honors women 40 years of age or younger for the accomplishments they have made so far in their careers including professional experience, community involvement and commitment to inspiring change.
Internally, Ms. McCahill is a member of Women on the Move, GRF's women's leadership initiative formalized in 2019.
Education
M.S. in Accounting, American University
B.S. in Finance, University of Maryland, College Park
Professional Affiliations
American Institute of Certified Public Accountants (AICPA)
Greater Washington Society of CPAs (GWSCPA)
Live Baltimore, Treasurer
Maryland Association of CPAs (MACPA)
Ovarian Cancer Research Alliance, Former Treasurer