Articles & Videos by Topic
Other Resources
Kristin A. Jacquelin, CPA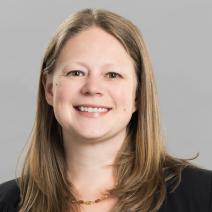 Kristin A. Jacquelin, CPA is a director in the tax department of Calibre CPA Group. She has been in public accounting since 2007.
Kristin has focused her career on tax-exempt organizations and is considered one of the firm's main authorities in tax matters relating to associations, nonprofits, foundations, and other tax-exempt organizations, having significant audit, accounting, and reporting experience with these entities. She has had a number of dealings with the Department of Labor and Internal Revenue Service in the examination of various organizations and funds. Kristin also assists clients with a wide variety of tax issues.
As a director in the tax department Kristin is responsible for the management of the teams' scheduling, workflow, and training. Kristin has worked to improve processes and efficiencies within the tax department as well as to improve communication and processes between departments within the firm.
Kristin focused the first part of her career on audit procedures for tax-exempt organizations and particularly uniform guidance audits. In addition to working with other team members to establish and streamline processes and procedures in the firm's audit programs, Kristin's audit responsibilities include all aspects of engagement performance, including planning, supervising and conducting audit fieldwork, preparing financial statements, auditor's reports, management recommendation letters, and presenting audit results to clients. In addition, Kristin performs various other services for clients on an as needed basis.