Articles & Videos by Topic
Other Resources
Melissa Musser, CPA, CITP, CISA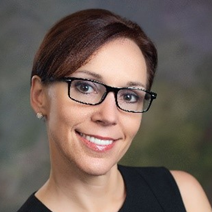 Ms. Musser is a partner at GRF with over 20 years of professional experience. She is the department director of the firm's Risk and Advisory services, where she and her team deliver comprehensive assessments to help organizations proactively develop innovative strategies to mitigate and identify opportunities related to strategic, financial, compliance, operational, and IT risks. Her expertise includes establishing and maintaining Internal Audit Departments, strategic planning, optimizing internal controls, compliance, Enterprise Risk Management (ERM), and cybersecurity programs. Ms. Musser is a distinguished recipient of the 2018 AICPA Information Management and Technology Assurance (IMTA) Standing Ovation award. She is also the current president of the Washington, DC Chapter of the Institute of Internal Auditors.
Prior to joining the firm, Ms. Musser spent 10 years in public accounting focusing largely on nonprofit organizations. Her career also includes four years in Internal Audit Management roles for global SEC companies where she led major transformation initiatives such as transitions to shared service centers, cybersecurity, SOX optimization, and the development of an ERM council. Additionally, Ms. Musser spent two years at the University of Akron where she was responsible for ERP system upgrades and system integrations while also working as an adjunct faculty member teaching micro computer business applications.
Ms. Musser is a proud CODA (Child of Deaf Adults) and has a passion for being of service to the Deaf and Nonprofit community at large. Ms. Musser has sat on numerous nonprofit boards throughout her career and actively volunteers.
Education
B.S. in Accounting, Specialization in Professional Accounting and Accounting Information Systems, University of Akron
Project Management Certificate, University of Akron
Certifications
Licensed CPA in Maryland
Certified Information Technology Professional (CITP)
Certified Information Systems Auditor (CISA)C
Professional Affiliations
American Institute of Certified Public Accountants (AICPA), CITP Task Force
Greater Washington Society of CPAs (GWSCPA)
Information System Audit and Control Association (ISACA)
Institute of Internal Auditors (IIA), Washington, DC Chapter, President and Past Vice President of Programming