Articles & Videos by Topic
Other Resources
Omid Mohebbi, CPA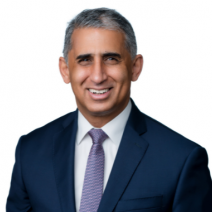 Executive Summary
Omid Mohebbi, CPA is a manager with GRF CPAs & Advisors. He joined the firm in 2011 and specializes in audits of nonprofit organizations including foundations, associations and other charitable institutions, and audits of employee benefit plans.
In his role, Mr. Mohebbi is responsible for managing audit engagements and serving as a client liaison throughout the planning, fieldwork and post-fieldwork stages of each audit. In addition, he ensures the efficient, timely and accurate completion of fieldwork, audit report preparation, and presentation of the audit and other key deliverables to governance bodies of the firm's clients.
Mr. Mohebbi has presented to clients, nonprofit board members and other key industry stakeholders on the latest nonprofit accounting standards. In addition, he serves as Board Treasurer and Chair of the Finance Committee of a prominent nonprofit organization in Washington, D.C., where he oversees all aspects of financial control and adherence to the latest accounting standards.
Education
B.S. in Economics, University College London
Courses taken toward CPA Certification at Montgomery College and University of Maryland, University College
Professional Affiliations
American Institute of Certified Public Accountants (AICPA)
Maryland Association of CPAs
Homeless Children's Playtime Project, Board Treasurer and Chair, Finance Committee
By This Author: