Articles & Videos by Topic
Other Resources
R. Michael Sorrells, CPA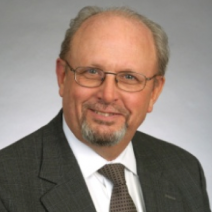 National Director, Nonprofit Tax Services
Experience
Mike is the National Director of Nonprofit Tax Services for BDO in our Greater Washington, D.C. regional office. He provides tax consulting and compliance services to a wide spectrum of national and regional tax-exempt organizations. He has specialized solely in exempt taxation for over 20 years and directs a large local nonprofit tax practice. Mike is also the tax leader for the BDO Institute for Nonprofit Excellence.
His extensive experience includes:
Consultation with BDO and BDO Seidman Alliance firm offices across the U.S. on complex exempt organization issues.
All aspects of tax compliance and information reporting for organizations, including preparation, review, and quality assurance reviews of tax returns
Tax research on a wide variety of issues affecting exempt organizations.
Set-up of new organizations and exemption application.
Unrelated business income review, analysis, and planning.
Representation of clients during IRS field audits.
Consultation on state/local issues affecting exempts.
Management of tax compliance practice, including the design, development, and implementation of policies and procedures for tax preparation and review.
Teaching/lecturing professional and client groups.
Mike has written numerous newsletter and journal articles and has spoken to many groups of nonprofit executives on a variety of tax issues concerning their organizations and has also authored several publications on nonprofit tax issues. Mike has actively participated on the AICPA task forces providing comments to the IRS on proposed regulations. As volunteer treasurer for two local charitable organizations, he has firsthand familiarity with the financial responsibilities of a nonprofit board.
Mike recently received the Charles J. Delany award for the most outstanding article for 2009 in Contract Management Magazine, the national publication of the National Contract Management Association. Mike has also been designated by SmartCEO Magazine as a 2010 and 2011 Most Notable CPA.
Professional Affiliations
American Institute of Certified Public Accountants
Virginia Society of Certified Public Accountants
Finance and Administration Roundtable
Greater Washington Society of CPAs (board member and frequent speaker)
Education
B.A., Government & Politics and Accounting, University of Maryland