Articles & Videos by Topic
Other Resources
Tracey Bible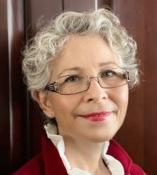 Your Part-Time Controller
Tracey Bible is a Manager with Your Part-time Controller, LLC and works with clients in the DC to Delaware region. In her role, she is involved in all aspects of practice development, recruiting, and provides a full range of accounting, reporting and management services to nonprofit clients. She has nearly 25 years of experience working in the nonprofit sector with a variety of organizations including: educational, religious, arts, associations, advocacy, and health and human services.
Tracey has been a speaker and made presentations for the nonprofit community, recently speaking on the topic of charity watchdogs in "Leader of the Pack: Improving Your Nonprofit's Charity Ratings."
She graduated from the College of Charleston with a B.S. in Accounting and Business Administration, then began her professional career with United Parcel Service. After passing the CPA exam, she had the opportunity to work for a nonprofit organization where she developed a passion for serving the nonprofit sector.
A few of her areas of expertise include: endowment management, engaging nonprofit boards, and helping small to midsize nonprofits streamline accounting operations and improve financial reporting.
By This Author: