Articles & Videos by Topic
Other Resources
Jan McDaid, CPA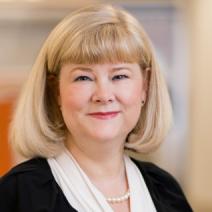 Jan is a Partner with Han Group LLC and a CPA with over twenty-five years of experience focused on serving the non-profit sector. Prior to joining Han Group, she gained non–profit accounting experience as an auditor and managed accounting services Director with Raffa PC. Jan began her professional career as an auditor with Coopers & Lybrand, now PwC, where she worked with defense contractors and high-tech businesses in addition to non-profit organizations. She brings a depth of nonprofit audit and accounting expertise along with experience from working with a wide variety of organizations.
Jan leads teams performing audit, accounting and consulting services, providing clients with nonprofit expertise and superior service, including advisement on implementing new accounting standards, effective internal controls and best practices. Jan is dedicated to quality, timely delivery and client satisfaction, enabling organizations to thrive and advance their mission. Jan enjoys developing training courses and articles to keep both staff and clients abreast of the latest new requirements and changes.
Jan graduated from George Mason University earning a Bachelor of Science in Accounting with High Distinction and is a Certified Public Accountant in Washington, D.C., California and Virginia. Jan is committed to continuing professional education and keeps current on industry standards and new developments by attending courses, seminars, and meetings related to nonprofit accounting, reporting and taxes. She is a member of the American Institute of Certified Public Accountants, Greater Washington Society of Certified Public Accountants, California Certified Public Accountants and the Financial Accounting Standards Board's Not-for-Profit Standing Resource Group.