Articles & Videos by Topic
Other Resources
Benjamin Takis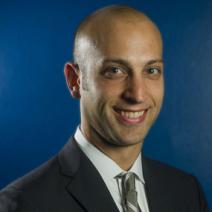 Takis Nonprofit Law PLLC | Sustainability Education 4 Nonprofits
Benjamin Takis is an attorney practicing in the field of nonprofit organizations. Ben is the founder of Takis Nonprofit Law PLLC, where he represents public charities, private foundations, trade associations, and other nonprofits of all types and sizes. Ben is also the co-founder of Sustainability Education 4 Nonprofits, an education and training platform for nonprofit organizations.
Prior to starting his own firm in 2012, Ben worked as an associate at the premier labor firm Bredhoff & Kaiser and the leading employee benefits boutique Groom Law Group. Ben also served as Of Counsel to Weinberg, Jacobs & Tolani LLP from 2013 until Mark Weinberg's retirement in 2015, after which Ben took on Mark Weinberg's nonprofit law practice under his own firm.
Ben earned his Juris Doctor degree from the Benjamin N. Cardozo School of Law in 2006, where he graduated magna cum laude, with a concentration in taxation. As a law student, Ben was a recipient of the ABA-BNA Award for Excellence in the Study of Labor and Employment Law, and a winner of the American College of Employee Benefits Counsel Writing Competition.
Ben is a frequent speaker and writer on nonprofit law, tax, corporate governance, and business management for a variety of organizations and educational institutions, including the Foundation Center, the District of Columbia Bar, HealthHIV, Tidewater Community College, the Greater Washington Society of CPAs, American University Washington School of Law, and Washington Area Lawyers for the Arts. Ben's writing on employee benefits matters has twice been featured in BNA publications, and his writing on tax-exempt organizations law has been featured in the Thomson Reuters publication Taxation of Exempts.