Articles & Videos by Topic
Other Resources
Sponsor us!
If you like what you see here, please consider sponsoring this website. Learn more.
Lila Leno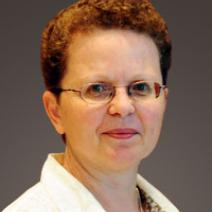 Lilia Leno, CPA, MBA, is a partner in the audit and accounting department of Calibre CPA Group. She has been in public accounting since 1996. Lila has a wealth of experience working with not-for-profit organizations, including national organizations, supporting organizations, and other not-for-profit and governmental entities. She also has experience with employee benefit plans audit and has performed numerous single and multiemployer benefit funds audits in accordance with ERISA.
In addition, she has worked with Federal government-funded organizations and has performed numerous compliance audits in accordance with Government Auditing Standards. Ms. Leno is also involved with the preparation of Federal Forms 990 and 990-T and works to solve issues pertaining to tax-exemption status.
Educational Background
B.S. in Business Administration in Accounting (Sonoma State University, California) 2001
JD in Law (University of Tirana, Albania) 1995
PhD in Financial Accounting (University of Tirana, Albania) 1995
B.S. in Accounting and Finance (University of Tirana, Albania) 1985
Credentials
Certified Public Accountant (Maryland) 2009
Professional Memberships
American Institute of Certified Public Accountants Member since 2009
Greater Washington Society of Certified Public Accountants Member since 2013
Maryland Association of Certified Public Accountants Member since 2009
Albanian Association of Certified Accountants Member since 1996